Welcome to Suzanne Egan Academy!

We are a Dublin-based Lash & Brow Training Academy founded by lash & brow educator, Suzanne Egan. With over12 years of industry experience, Suzanne has a passion for beauty and a keen eye for detail.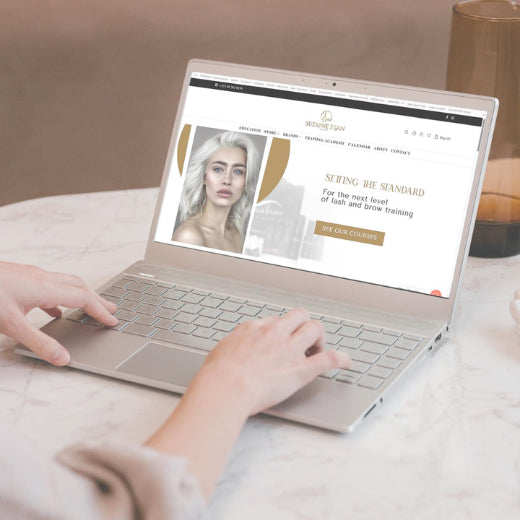 Suzanne began her career working in high-end beauty salons and leading beauty colleges. Her love for Lashes &Brows has grown ever since, making it her main area of expertise. A move into teaching and mentoring followed, and she has continued teaching with great success for many years in various colleges. She recently launched her own fully accredited Suzanne Egan Training Academy, providing courses and workshops to anyone who wants to excel in the beauty industry.
Suzanne's commitment to providing her students with the highest-quality learning and development in Lash & Brow techniques led her to work closely with Image Skillnet. This Irish not-for-profit training network is dedicated to supporting the hair and beauty sector in the Republic of Ireland. Suzanne worked with Image Skillnet to deliver effective and relevant training to other beauty professionals in the country.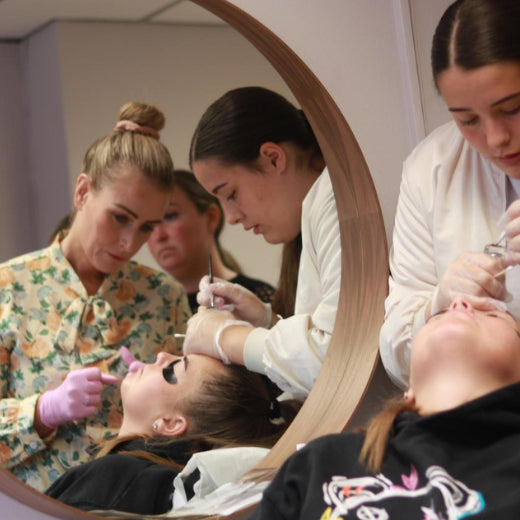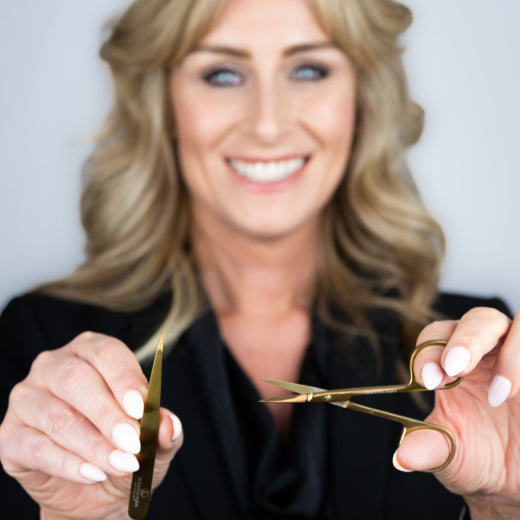 As a self-proclaimed perfectionist, Suzanne spends all her free time keeping up to date with the latest Lash & Brow trends, continually learning from her fellow artists to perfect her craft even further. She ensures that all her students leave her classes with a solid foundation in the skill and an understanding of the steps necessary to become a professional and successful Lash & Brow stylist.
Suzanne's expertise in the beauty industry and commitment to excellence have been recognized by the Irish Professional Beauty industry. She has been selected as a Judge for the prestigious Irish Professional Beauty Awards, reflecting her knowledge and influence in the industry.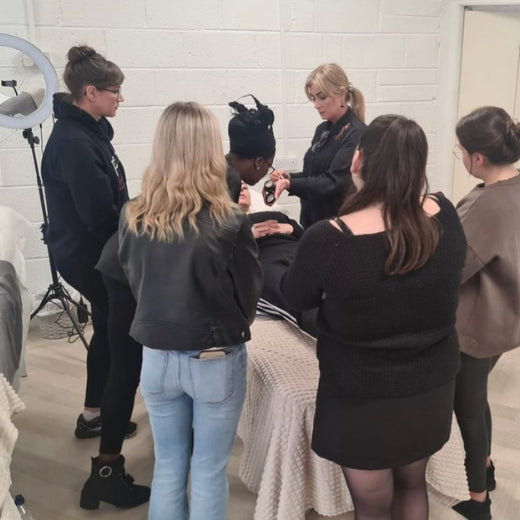 In addition to offering Lash & Browtraining, Suzanne also provides business consultancy and mentoring services. She has helped many beauty professionals to establish and grow their businesses. Suzanne understands the challenges faced by entrepreneurs in the beauty industry and can provide valuable insights and advice on topics such as marketing, pricing, and customer retention.
Suzanne has an eye for sophisticated and high-end products, which led her to create an online store that offers a wide range of products that every salon providing brow, lash, and skin treatments need.
The store includes Ciaobrow, Blink Professional & Grande products designed to create outstanding brow and lash transformations, Italwax, Boticário products for high-quality body treatments, and REPÊCHAGE EYE CREAMS & Dermaplaning TREATMENTS to provide the best skin treatments.